just.staish / Stasia / Staysha / stasia2point0
June 2, 2015
6:40 pm
Literal troll with internet access
Meows: 2999
Snarking Since:
September 22, 2014
All_Natural_nosweetener meowed
I was really hoping she wouldn't need her own thread… sigh.

Well I'll say that it is great that she's lost weight the healthy way. Not trying to lessen that. But I agree that this whole GoFundMe/need a new computer to inspire my followers saga is ridiculous. It especially puts a thorn in my side because there's A LOT more people with bigger problems that deserve help from people than needing a new laptop (and excuse me, a Mac? GTFOH). I have a friend whose sister recently was in a car accident and suffered a TRAUMATIC brain injury. They set up a GoFundMe account for her. That's what it's for.

It astonishes me that Stasia and I are the same age and she makes such horrible financial decisions. Good for her for getting out of a bad situation and moving closer to her family, but when money is tight, I tighten the purse strings. She could easily cut out the gym membership, buy non organic food (which IMO is a scam anyway), not spend money on expensive protein powders (you can get sufficient amount of protein from the food you eat…) and take less trips. I get wanting to see your family, that's great but when things are tight, sacrifices need to be made. I think the donations should go to getting financial counseling.

And also, couldn't one of her fangirls send her a used but still in good shape laptop? They seem to not mind donating other things….
She seems to be thoroughly offended by the idea of buying some bags of frozen chicken breasts, frozen veggies, a 20lbs sack of rice and a few spices. She has to have Avocado/Kale/Almond Milk smoothies or she will crumple up and die. She had a post a while back talking about how she's not going to use the free pizza coupon from her apartment company but in the same post she's begging for groceries. B***h, order a pizza with light cheese and veggies! Trade the coupon with a neighbor for $5. People that are legitimately broke and running out of food would never throw away a coupon for a free pizza.
The struggle is real!!! Hahahah and can you believe it?? My apartments gave me a coupon for a free pizza today!! But I am not going to do it. I threw it away. I'm not risking binging on a pizza. This #weightloss journey is all about overcoming obstacles. And right now, this kitchen situation is an obstacle. And nothing more. It's not a bad thing, it's just an uncomfortable situation. I've been creative! I have some light english muffins up there so I've been eating those. I finished my bananas today. OH!!! I also found 4 Granny Smith apples in the fridge drawer!! They were too icky to eat raw so I chopped them up and am making applesauce out of them. I am really looking forward to having money again to eat. This move, although it has been the very best thing I have ever done for myself, was very expensive and I'm just playing catch up. Soon these cupboards and fridge will be looking beautiful!! Hahaha. This is when assistance would come in handy. For the average single girl, living alone, working full time, trying to be healthy, having a hard time keeping food in the fridge. Yet the ones who would like to not work, have four roommates to feed them, and choose to spend money on soda and Funyuns are the people who get government assistance for food. Someone PLEASE tell me how that makes sense?!
http://www.enjoygram.com/m/875816438883557945_1560836671
In the comments on one of the "Woe Is Me My Laptop Broke So I Can't Inspire You" posts, a fan-girl offered to ship out her family's old laptop to Stasia for free, she was even willing to pay to ship it out so it would cost Stasia nothing. For some reason that offer was ignored in favor of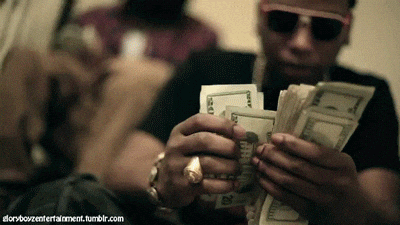 June 2, 2015
7:10 pm
SweetCheeks
I didn't want to beg for money on the internet!  Every body else made me do it!
June 2, 2015
7:15 pm
$2600.
it's almost time for me to replace my 8 year old toshiba laptop and I can get the current model for $800 and it does everything stasia could possibly need a laptop for. I just don't understand these people. Can't afford rent food or gas but will stick her hand out for a goddamn several thousand dollar computer. No shame. Think of all the organic kale and quest bars that could buy.
June 2, 2015
7:22 pm
Undercover Drumstick Lover
Meows: 273
Snarking Since:
April 17, 2014
This shit pisses me off to no end. I grew up poor. Like family of 7 on food stamps and waiting in line for a free turkey for thanksgiving and winter coat at a church each year poor. I have faced a ton of hard times throughout the years. I have had my utilities shut off, my car repo-ed, been a single mom, went without food for my child to eat, you name it. A few years ago my son was diagnosed with terminal cancer. A friend of ours started a Facebook group in support of my son when he was first diagnosed. My son's account gained over 50,000 followers during his journey until he passed away. I never used those followers for my financial gain. We had to relocate our family and struggled a lot financially in order to get my son the best care we could. Never once did I ask for money for our family personally. Any time I asked for donations it was for cancer research, never for my own family. We still struggle with bills associated with his treatment and passing. But I would never expect that to be anyone else's problem. We just work harder and go without some things. Maybe thats because I realize no matter how hard I struggle, there is always someone who has it worse. I know of one family in particular that actually needs help right now. Its a single mom with a child fighting cancer. Her daughter needs 24 hr support because she can't do anything unassisted. The mom  can't work and the deadbeat dad is missing. She has no family support. And yet she has never asked for support. But this immature b***h with no responsibilities(i.e.-Kids, family, hell even pets) has the nerve to hit her followers up for money. Its called get a second job you lazy b***h! I hope she finds this thread. She needs a dose of reality. You don't have it that bad! You need to adjust your lifestyle and cut back on the unnecessary bullshit. You can workout with out a gym. You can eat healthy without organic. You should be ashamed of yourself! You are taking money from those who actually need it because you are entitled and selfish. 
June 2, 2015
7:28 pm
New thread start = I can follow from the beginning instead of reading hundreds-thousands of pages to follow.  Wooo.
The fact that she can grift under the guise of humble pie is truly amazing.  What is also amazing is the fact that she can type essays on her phone.  
I don't get how all these people can gain so many followers.  They all follow the same shady formula.  Internet begging, free shit.  In a few years, Stasia is going to be a BB coach while hawking Shakeo before realizing that she can also offer financial planning advice.  Hooooray. 
June 2, 2015
7:32 pm
Seriously? B***h needs to get her priorities straight. She said she hasn't even paid her rent, and can barely buy food? She should be ashamed of herself. She could refuse it. She has no excuse not to be able to pay her bills.
June 2, 2015
7:33 pm
She said she spends 8 hours a day posting, and replying to comments and messages. Compared being an ig supahstar to a full time unpaid job.
if you have 8 hours to spend on Instagram there is nothing stopping you from finding a second actual paying job. I can't even with this b.
June 2, 2015
8:38 pm
Looked at her before and after when I had some reception, and honestly, she looks kind of the same. ¯\_(ツ)_/¯
Maybe lose some more weight and keep the weight off before letting the health guru status get to your head, girl.
June 2, 2015
8:57 pm
Milkfat Allergy
Meows: 5448
Snarking Since:
June 9, 2013
#plussizedasf**k meowed
Getting serious grifter vibes from this one. Ugh.
June 2, 2015
9:11 pm
Game of Loans Intere
I had to unfollow after she was giving out autographs for a giveaway..inside a book she didn't write. Girlfriend is f**kED UP. Mind blown.
I'm sorry but I cant even in regards to her most recent begging.
June 2, 2015
9:28 pm
carcat1
Meows: 43
Snarking Since:
July 1, 2012
I was coming here to see if she had a thread! Why does she need a MacBook exactly? I've wanted one for years but I can't afford it so I purchased a more reasonably priced laptop that works just fine for my blogging and posting pictures to Instagram.
June 2, 2015
9:44 pm
Salem Saberhagen
Meows: 282
Snarking Since:
May 7, 2014
Oh no no no no.
"haters gonna hate, I'm just tryna to lose weight"?
Kudos for losing (or "loosing") 100lbs, but seriously? A Go Fund Me for a new top of the line laptop? Can't afford groceries or rent?!
Clearly I need to give up teaching and become "inspirational" on Instagram. My 14 year old car is getting up there…
What is wrong with the world. I'm beginning to hate social media. The snark is becoming too much!
June 2, 2015
10:15 pm
All_Natural_nosweetener
Meows: 151
Snarking Since:
March 25, 2015
Some people are suggesting she keep all of the money, even if it exceeds the amount she's looking to make (hustle?) to purchase the computer.
I'm sorry, she's a grown woman. She's a little down on her luck but it's nothing a little budgeting and saving couldn't fix. You could go without a computer for a while. It's not a necessity. I just can't believe so many people would just open up their wallets for this. Makes me so ragey!
I get that someone started it for her, but seriously she could say "thanks but I gotta do this on my own!" Ugh.
↑ Back to Top ↑
---
Please read and abide by GOMIBLOG's Comment Policy.
Opinions expressed by forum commentators are their own, and do not necessarily reflect the views of the site admins or GOMIBLOG. GOMIBLOG makes no representations as to accuracy, completeness, currentness, suitability, or validity of any information on this forum and will not be liable for any errors, omissions, or any losses, injuries, or damages arising from its display or use.

For technical issues/ad complaints, please click here for the contact form.